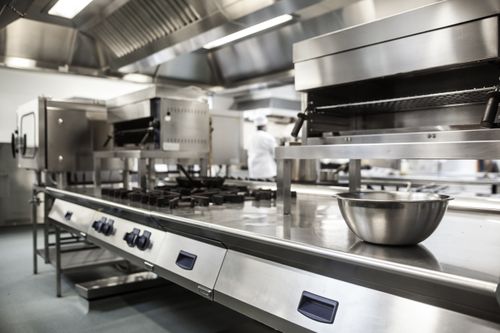 southern california Commercial Kitchen Hood Installation & repair
When is comes to Restaurant Hoods, Delo Air are the leading experts in the trade. We specialize in Installation and Repair of Kitchen Hoods, Kitchen Exhaust Fans, & Kitchen Make up air units (MAUs). We have been servicing the greater parts of Southern California since 2006!
Commercial Kitchen Hood Installations
Opening up a restaurant is no easy task in Southern California. With construction usually lasting up to 1 year and up, hiring experts to complete tasks tends to be the most efficient method in the long run. Hiring an expert can save time, which in the restaurant business, is money.
When the time comes for a complete kitchen hood to be installed in your kitchen, choose the experts. Make this step a breeze by choosing Delo Air for your commercial kitchen hood installation!
What is a Complete Kitchen Hood Install? A "complete" installation includes a hood, exhaust fan, and an MAU unit.
"We offer affordable pricing, same as cash financing options, and the highest quality service you'll find!"
commercial Kitchen Exhaust Fan Installation & Repair 
Whether you need a new exhaust fan or simply need to repair your existing one, Delo Air is the your best choice. Our skilled technicians are available for your new commercial kitchen exhaust fan installation when you are!
Same as cash financing available for new Exhaust fan systems!
Commercial Kitchen Make-Up Air Installation & Repair
What is a Make-up air unit? An MAU is the complete opposite of an exhaust fan. Instead of pulling air out of the kitchen, the mau fan brings air into the building to balance out the kitchens pressure.
Call Delo Air for your commercial kitchen make-up air installation & repair today!
Same as cash financing available for new MAU systems!
Call, Text, or fill out this quick form and we will reach out to you ASAP!
Kitchen Hood Services We Provide:
Restaurant Exhaust Hood Installation & Repair
Restaurant Hood Installation & Repair
Restaurant Make Up Air Installations & Repair
Restaurant Range Hood Installations
Restaurant Island Hood Installations
Restaurant Vent hood Installations