What does a residential Install consist of?
The following diagrams are examples of what a residential install consists of as well as descriptive explanations of what each individual items are.
Feel free to absorb and learn the information provided! It is important to know what you are purchasing!
*Note: All items listed with red lines are includible items. (Some are add-ons)
* Ductwork sold separate but can be combined for discounts (See page: Ductwork for more info)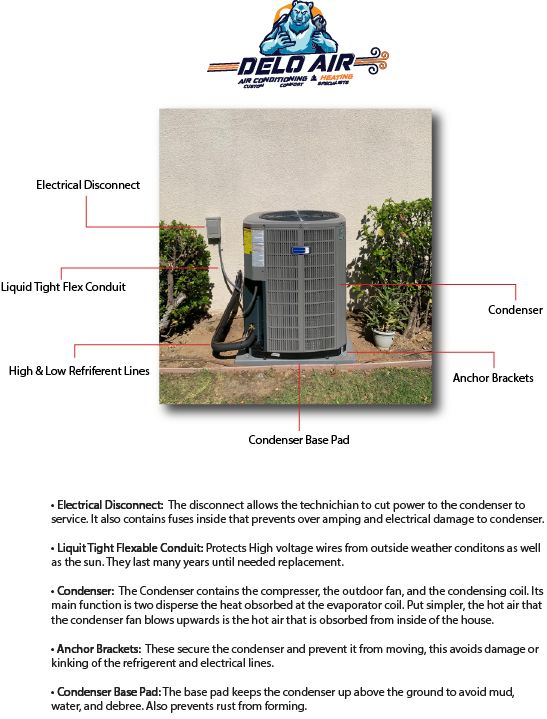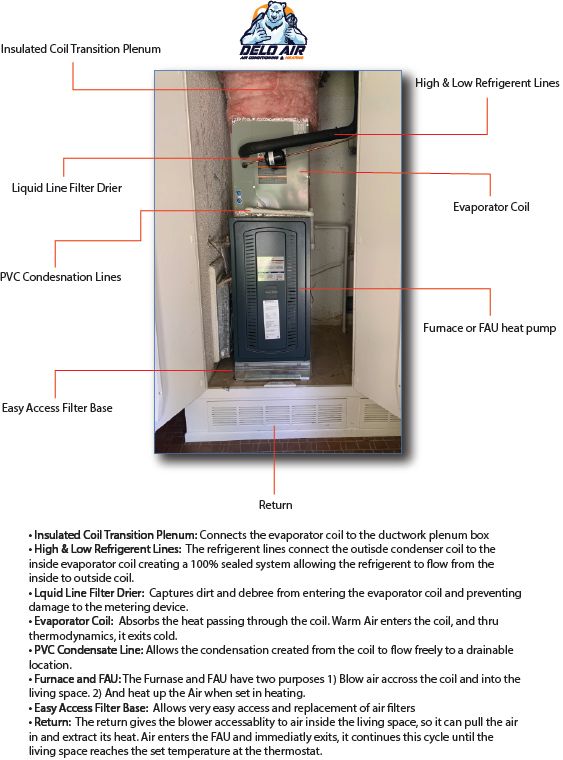 Contact us today for more information or to schedule an appointment with an expert!