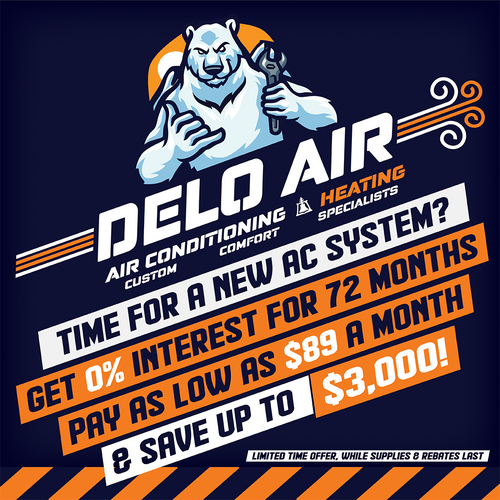 Best rebates Socal has seen yet!
Why will I save so much?
For a very limited time, Southern California home owners can save up to $3,000 in stackable rebates if they have a new qualifying AC system installed in their home.
What qualifications are needed to qualify for $3,000 in rebates?
First and most obvious... own a home!
Home must be located in Southern California
Your home utility electric provider must be through Edison or Riverside Utilities
Lastly, the system chosen has to meet rebate minimum standards (which we help with)
Simple! The more complicated paper work and boring documents that need to be filled out we will take care of! (Cash Rebates take anywhere from 1-6 weeks to receive in mail)
*Contact us for more information regarding these rebates or to schedule a free in-home appointment with an expert!
Payment details:
For a limited time we are offering 0% Financing for up to 72 months "O.A.C" (Shorter terms available)
Monthly payments as low as $89 a month, no down-payment needed. (price may vary slightly depending on system size & add-ons included)
Down-payment option available
Discounts available for non-financing customers
Can I still qualify for rebates if I am not an in Edison or Riverside City boundaries and have a different provider?
Absolutely!
Although the amount you can receive and save through current rebates is not going to be up to $3,000 there are still huge savings available for not-Edison and Riverside city homeowners.
Non-Edison/Riverside homeowners can receive up to $2,500 in current rebates
What qualifications are needed?
You must own a home
The rebates available depend on the city the home is located in. ( We will check for all available rebates in your city)
System chosen must meet rebate qualifications (we make sure we provide a system that meets these qualifications)
Again we take care of all the boring paper work needed to receive these rebates!
*Contact us for more information regarding these rebates or to schedule a free appointment with an expert!
Fill Out This Quick Form To Schedule An Appointment Tomorrow!