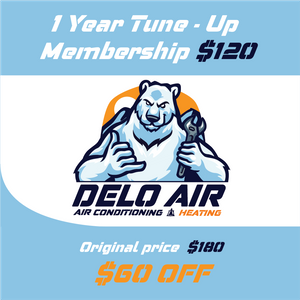 Bi-Annual Tune Up Membership Special
What is our Tune up membership?
We call our membership program a "Delo Maintenance Membership". When you purchase a combined bi-annual tune up for the year you automatically become one of our Delo Members and you get to benefit from a variety of different perks. You get 2 Tune ups every year. One in the winter and one in the summer. Free visits and special discounted pricing (up to 25%) on repairs and normal purchases. Visit our Maintenance page for more info and more benefits of being on a maintenance program!