Riverside Restaurant Exhaust Hood Services

We are a Riverside Restaurant Exhaust Hood repair and installation company servicing Southern California. We are a family-owned and operated HVAC company and have been for 15+ years. We have zero plans of stopping and love what we do. Schedule with Delo Air today for all your Riverside restaurant exhaust hood needs!
Call Now!
Honesty. Quality. Delo Air.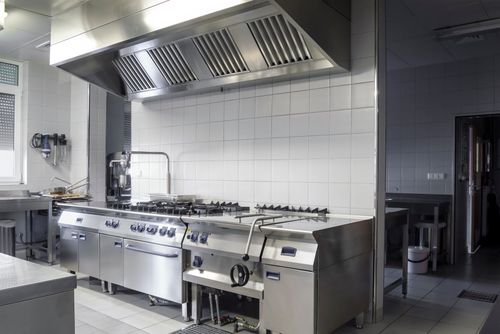 Riverside Restaurant Exhaust Hood Repair Pros
Professional Riverside restaurant exhaust hood repair is available to all commercial kitchens. We offer fast, easy, and affordable emergency response and are on standby whenever you need us. Call Us today to schedule your Riverside restaurant exhaust hood repair as soon as possible!
Restaurant Exhaust Fans
The restaurant exhaust fan is basically refered to as the kitchen hood. The exhaust fan is what is attached to the hood on the roof. Delo Air provides Riverside restaurant exhaust hood repair and installation for all commercial exhaust fans.
Evaporative Coolers
Delo Air provides repair and installation on all Evaporative Cooler systems. An Evaportative Coolers is any make-up air device that brings air inside the building from the outside. These can be swamp coolers, custom fans, and commercial grade kitchen cooler equipment such as Captive Aire and EconAir. The evap cooler plays an essential role alongside your Riverside restaurant exhaust hood.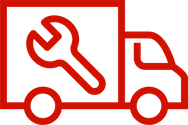 Call The Riverside Restaurant Exhaust Hood Installation Specialists
At Delo Air, we don't sell equipment... we sell our "expertise". Our company specializes in Riverside Restaurant Exhaust Hood Installation, and we do it with pride. Performing restaurant exhaust hood installation in Riverside to us is a form of art, one we do with passion because the quality we provide displays who we are. Forever quality and high efficiency are what you will get when you choose Delo Air for your new Riverside restaurant exhaust hood installation.
A Riverside Restaurant Exhaust Hood Company You Can Trust
Running a restaurant is no easy task, it can easily be considered one of the most difficult and stressful responsibilities.
The amount a restaurant owner has to learn to successfully run and manage a restaurant alone can be overwhelming.
When you don't have the time to address your own Riverside restaurant exhaust hood problems turn to the experts that you can trust.
Delo Air treats all of our customer's restaurants as if they were our own. Honesty is something that we instill in all of our technicians because it is something we take seriously.
Call Delo Air for all of your Riverside Restaurant Exhaust Hood needs!
Contact Us
Fill out this quick form and we will reach out to you as soon as possible and answer all of your Riverside restaurant exhaust hood questions.