Riverside Kitchen Hood Services

Delo Air are the leading Riverside Kitchen Hood installation and repair experts. Using our extensive knowledge and 20 years of experience in the commercial industry, we provide to our customers an urgency and craftsmanship no other Riverside kitchen hood repair company can offer.
Call Now!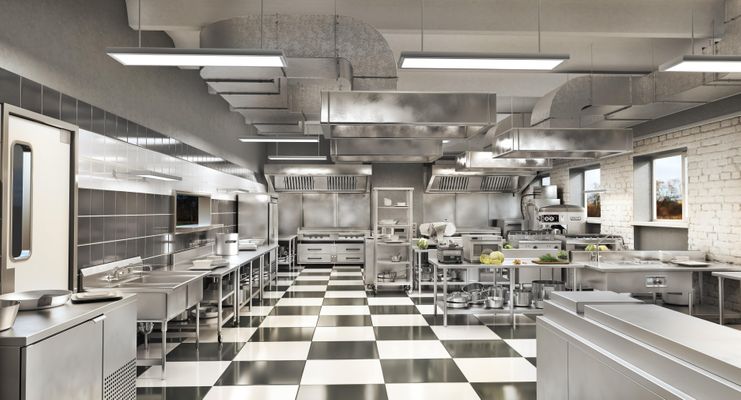 Dear Riverside Kitchen Hood Owners,
Our company name is Delo Air and we have been providing kitchen hood assistance to commercial restaurants for 20 years now and have no plans of stopping any time soon. We specialize in repairing, installing, and air balancing all restaurant ventilation hoods and HVAC system types and we commute all throughout Southern California.
Being in the industry for as long as we have, we have come to truly understand the urgency around the restaurant industry, which, is why we have shaped our business around not only being highly skilled but also being the fastest Riverside kitchen hood repair company near me. We say "near me" because we want to be there for our customers where ever they are, whenever they need us. Call us today for all your Riverside kitchen hood needs today!
"The Best Riverside Kitchen Hood Repair Company Near Me"
With over 60,000 restaurants, California has more restaurants than any other state in America. Each of these restaurants has something different to offer which helps satisfy just about every person's own unique pallet. Although every restaurant is different, they all share one thing in common, the kitchen exhaust hood. Without getting into too much detail, the exhaust hood is single handily the most vital part of any restaurant, and if not working properly can be a nightmare for employees and customers. At Delo Air, we can proudly say we are the greatest Riverside kitchen hood repair company and we do our absolute best to satisfy every restaurant's own unique needs. California is our beloved home and it truly deserves the best... so that is what we deliver. Let us be your Riverside kitchen hood repair company that you can trust and rely on today!
Luxury Riverside Kitchen Hood Installations
Delo doesn't sell kitchen hoods... we sell our "expertise". Riverside Kitchen Hood Installations and replacements are our unique form of art and something we do with pride because the work that we provide, displays who we are as a company. Quality, longevity, and efficiency are what you are purchasing when you choose Delo Air for your new Riverside kitchen hood installation near me.
Riverside Kitchen Hood Repair By The Pros
With the kitchen exhaust hood being the most vital and expensive appliance in a restaurant, they need to be in prime operating conditions so they don't go down during peak operating hours. This requires Riverside kitchen hood repair and maintenance experts that understand fully what they are working on to avoid and prevent any problems that may arise in the future. At Delo Air, our highly skilled Riverside kitchen hood repair technicians are not only trained to thoroughly understand commercial kitchen exhaust hood equipment but to understand how the kitchen pressures and ventilation work as an entirety. This ensures that a system will not only be fixed but the root cause of the problem can be located and resolved permanently. Call us for your Riverside kitchen hood repair near me today!
Additional Riverside Kitchen Hood Repairs We Provide:
Commercial exhaust fan repair
Motor bearing repair
Motor shaft replacement
Pully replacement
Stove vent light bulb replacement
Range hood fan motor replacement
Riverside Kitchen Hood Certifications
In Southern California, the Health Department requires air balancing to be performed on all new commercial Riverside kitchen hood systems. At times, they may even require it to be done on existing restaurants when permits are pulled for renovations and major improvements. To ensure this procedure is completed, a Health Department air balance report is required to be supplied by a certified testing company. Delo Air provides just that. We offer same-day Riverside kitchen hood testing and balancing near me for all kitchen hood types and provide an official report upon completion.
Contact Us
We'd love to answer all your Riverside kitchen hood questions! Fill out this quick form and we will reach out to you as soon as possible.