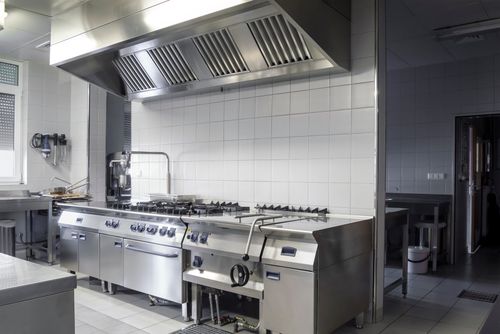 Restaurant Exhaust Hood Services
We offer professional restaurant exhaust hood repair and installation for all commercial kitchens. During peak business operating hours, having a down exhaust fan can be a nightmare.
We know how critical getting it back up and running can be and do our absolute best to be onsite get it diagnosed and repaired as soon as possible.
We know how to get it done right, and most importantly... urgently. Call us today to schedule all your restaurant exhaust hood needs as soon as possible!
Restaurant Exhaust Hood Repair
As the leading restaurant exhaust hood repair company in So-Cal, we strive to be there for you as urgently as possible as we know how critical restaurants need their ventilation hood to be running optimally during peak operating hours. Schedule your restaurant exhaust hood repair right now!
Restaurant Exhaust Hood Installation
Sometimes repairing isn't the best solution for your down exhaust hood. Whether it may be do far gone or simply time for an upgrade contact us regarding your new restaurant exhaust hood installation or replacement. We take pride in our craft and ensure you our work is of the highest standards possible. Let us prove it to you, call us today for your restaurant exhaust hood installation today!
Air Balance Reports For Restaurant Hoods
We provide air balance reports for restaurant exhaust hoods for health department and city inspections. Call Delo air and balance your kitchen today!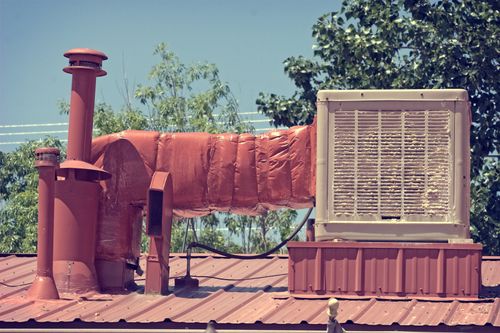 Restaurant Swamp-Cooler Services
We provide swift restaurant swamp-cooler repair and installation for all restaurant types in the So-Cal.
Having a down swamp-cooler, or technically a make-up air, can have many negative impacts to a restaurant; such as, a significantly warmer kitchen, awful odors due to a negative building pressure, slamming-hard-to-open exterior doors again due to negative pressures, and most importantly, an unpleasant environment for workers and customers to be in.
Call Delo Air today to ensure your kitchen is operating smoothly and for all of your restaurant swamp-cooler needs today!
We provide swift and reliable restaurant swamp-cooler repair. Get your swamp-cooler back up and running ASAP by calling Delo Air today!
Swamp-Cooler Installation
Delo Air offers affordable and quality restaurant swamp-cooler installation and replacement. Choose Delo Air to get it done right and get it done fast.
We offer thorough preventative restaurant swamp-cooler maintenance that ensures systems last longer. Call us today for a maintenance strategy and solution today!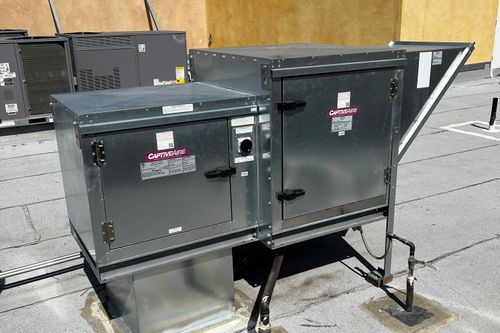 Restaurant Make-up Air Services
Delo Air provides fast restaurant make-up air repair and installation for all make-up air devices. We service all brands such as Captive Aire, Greenheck, Accurex, and many more.
A make-up air is the same as the swamp-cooler, it brings air into the building to balance the negative pressures the exhaust hood creates. Most even come with the ability to temper the air entering the building with water. They are a vital appliance in a restaurant.
When you need urgent restaurant make-up air assistance call So-Cals most reputable experts!
We provide fast restaurant make-up air repair for all brands, types, and restaurant locations. Choose the experts when your kitchen make-up air needs to be repaired.
We provide fast and affordable restaurant make-up air installation and replacement. We get it done right and we get it done fast. Choose the experts for your replacement today!
Maintenance is key to prolonging the lifetime of commercial equipment. Give us a call to go over restaurant make-up air maintenance plans for your kitchen.
Reliable Restaurant Air Conditioning Services
Delo Air has been a skilled restaurant air conditioning repair and installation company for over 15 years. Air conditioning is our roots and second nature craft.
We honed in on knowing everything there is to know about our industry so we can be confident enough to call our selves experts.
Let us prove to you why we are one of the best air conditioning providers in the entire So-Cal area, call us for all of your specific heating, ventilation, and restaurant air conditioning needs now.
We provide comprehensive restaurant air conditioning repair that lasts. We don't only fix the problem, we locate what caused it in the first place and put an end the the root cause. Again, go with the experts and call Delo Air today.
Air Conditioning Installation
We use our extensive 15 years of knowledge, pride in our works appearances, and HVAC specific engineering to ensure we provide you with the correct and best restaurant air conditioning installation possible.
Air Conditioning Maintenance
While maintenance is the largest cause of A/C component failure, it is unfortunately commonly neglected. Save yourself unnecessary repairs and wasted electrical consumption by calling us for your restaurant air conditioning maintenance today!
Restaurant Air Balance Services
Delo Air has been providing commercial restaurant air balancing and all other types of air balancing for over 15 years now. As a fully licensed D-62 water and air balancing contractor and can perform air balancing services just about anywhere.
We test kitchen hood, HVAC systems, fume hoods, and just about any equipment that moves air.
All of our testing comes with a fully detailed and certified air balance report that can be provided to any city inspection, such as the health department for example. Contact us today to schedule your restaurant air balance today!
Restaurant Air Balance Reports
We provide certified restaurant air balance reports for Health, Fire, and City Department inspections. Our testing is to ensure all equipment is functioning properly and your kitchen is okay to operate safely. All of our restaurant air balance reports meet all city requirements.
Restaurant A/C Testing & Balancing
Just like the exhaust hood, air balancing is often required for restaurants. We provide restaurant A/C testing and balancing for all commercial and light commercial HVAC systems all over So-Cal and even further upon request. Call us today to schedule your restaurant A/C testing and balancing.
We Warranty all of our Restaurant Services
At Delo Air, we are confident in our work and that it will last but to make our customers feel more confident in their decision in choosing our restaurant service company we warranty all of our work. Choosing us for all of your restaurant needs not only guarantees your going to receive the highest quality service available but you have a peace of mind that if anything happens to it we will come address it urgently at no cost if still under warranty. Make a safe and smart choice and choose Delo Air for all of your restaurant needs today!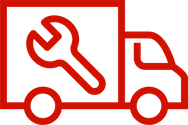 Contact Us
Fill out this quick form and we will reach out to you as soon as possible and answer all of your restaurants questions.